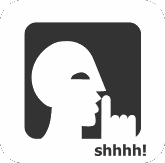 Relationships are the number one key to success for most successful business owners. But how do they do it?
If you are like most, you have gone out of your comfort zone, connected with some cool people, even created some partnerships, but they just didn't go the way you hoped.
What do those successful business owners know that you don't?
Here are three secrets to get you on track for creating happy, profitable relationships—whether you are being interviewed, promoting a service or even creating a product together:
Intuition: Make sure the partnership and the opportunity "feel" right. I don't know how to say it any other way, but use your gut! Check in with yourself on the person, the opportunity, the timing and the compensation to you and your audience (remember that compensation can be money but is more often something different like visibility, traffic, testimonials, etc.). Even if you love the person, it may not be the right opportunity at this time. Trust yourself!
Write it down: Get your entire agreement down on paper. A conversation is not enough when something goes astray. You need to discuss all the "what if's" before you start building a product or promoting an event. If you're not sure what to write, I have a simple, customizable template for partnership agreements that you can use for free. Take a minute and download this template—even if it is just for conversation! http://www.queenofmarketing.com/grab-my-partnership-agreement-templates/
Communicate! Yes, this may be basic, but when partnerships start to go haywire, people quit talking. Don't fall into this trap. Make time for your partner and always be respectful. This is like a temporary marriage of sorts.
Yes, it sounds simple and it is. Follow these three "secrets" and you will be on your way to joint venturing success!
MaryPat Kavanagh, President & Owner of Strategic Results Marketing LLC, credits her success in business to the many relationships she has developed over the years. To learn more about her and her relationship-building strategies and joint venture tips, connect with her on Facebook at http://Facebook.com/QueenofConnections
---
About Me:
Kimberly Flores - Capturing the heart of the Adventure even if it is still in Dream Mode "Lets Make a Point To Leave This Place Better Than When We Came, One Life at a Time."
Read more from this author
---